The new introduction of counting scales in market is an accurate and robust, it's operated with portable battery; the electronic counting scale has a stainless steel pan with sealed keypad and it stores up to 10 average part weights. The special features which includes in this scale are as auto-optimization which recalculates with accuracy of APW.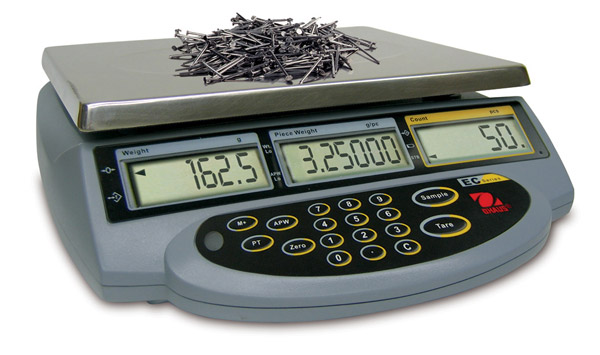 Another type of EC Series introduction Digital Counting Scale provides an internal counting resolution of 1:600,000 and comes to feature it has made with stainless steel pan with sealed keypad and a three-window backlight LCD that displays weight, APW, and count also providing 10 memory locations for common parts weights, this electronic counting scale has preset tare and dedicated tare and sample keys for fast operation.
The scales measurements and ranging comes to handy portable pocket scales to industrial weighing solutions including counting and portioning scales, specifically the bench scales, floor scales, in-motion check weighers, on-board weighing systems, crane scales, floor scales, mixing and portioning scales, and sophisticated weighing systems for motor homes, trucks and railcars.